25 May 2021
Ayuntamiento de Madrid, Cámara de Comercio y el Club CDO se suman a Big Data & AI World Madrid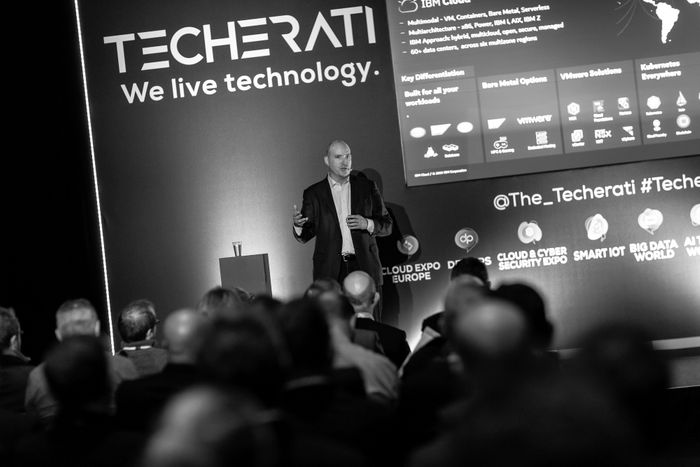 Big Data & AI World Madrid, integrado en Madrid Tech Show, suma nuevos partners y apoyos institucionales. Tras el éxito cosechado en Londres, Paris, Frankfurt y Singapur, llega a Madrid un encuentro profesional dirigido a directivos C-level, profesionales y expertos IT, el cual cuenta con el apoyo institucional del Ayuntamiento de Madrid, de Red.es e Hisparob. Además, se ha confirmado la colaboración del Club CDO Spain & Latam y la Cámara de Comercio de Madrid-TIC Negocios y la de Valencia como event partners.
El pabellón 8 de IFEMA acogerá a más de 5.000 asistentes que podrán acceder a todos los espacios y acudir tanto a las zonas de exposición como a los más de 15 auditorios incluidos en Madrid Tech Show. La cita ofrecerá una visión de 360 grados de las novedades tecnológicas de la mano de más de 150 expositores y más de 200 Keynotes speakers. Entre los expositores confirmados, se encuentran empresas como Evolutio, Denodo, China Telecom, Alibaba cloud, DigDash, Darktrace, Qlik, Vertiv,Snowflake o T-Systems, entre muchas otras.
Entre los Keynote speakers confirmados, contaremos con ponentes como la Head of Advanced Analytic and Data Science de Santander Corporate & Investment Banking, Eva Montoro; el evangelist Javier Sirvent, el VP of Data de Cabify, Alberto González; el Artificial Intelligence Solutions Architect de Nestlé, Enrique Mora; el Director Inteligencia Artificial en Procesos de Caixabank, Ángel Morales, o el Country Sales Director de Spotify España, Rodrigo González.
Primera edición en España con apoyo institucional
El grupo internacional CloserStill Media ha apostado por España en su plan de internacionalización. Así, Madrid se suma a Londres, Paris, Frankfurt y Hong Kong, ciudades en las que el grupo organiza exitosamente ferias profesionales para líderes IT.
Esta primera edición de Madrid Tech Show no solo cuenta con el apoyo del Ayuntamiento de Madrid, INCIBE, Red.es, Hisparob además de la colaboración de las Cámaras de Comercio de Madrid y Valencia y del Club CDO Spain & Latam como event partners. También se han sumado entidades y organizaciones como
ANBAN, ISMS Forum
e
iMasons
para los diferentes espacios que abrirán sus puertas el
27 y 28 de octubre
en el que será el mejor reencuentro del año para el sector IT